I am almost shocked by this article is on CNN. It is a great article about Hell and if it is a real place or not and some information about it. It's a real discussion that needs to be had. I believe the Bible is clear about the reality of Hell. What do you think? Check it out!
CNN Belief Blog
Editor's note: The new documentary "Hellbound?" explores Americans' ideas about hell. We asked two prominent Christians who featured in the film to give us their very different takes on hell.
My Faith: The dangerous effects of believing in hell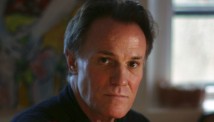 Editor's note: Frank Schaeffer is a New York Times bestselling author. His latest book is "Crazy For God."
By Frank Schaeffer, Special to CNN
Is it any coincidence that the latest war of religion that started on September 11, 2001, is being fought primarily between the United States and the Islamic world? It just so happens that no subgroups of humanity are more ingrained with the doctrine of hell than conservative Muslims and conservative Christians.
And nowhere on earth have conservative Christians been closer to controlling foreign policy than here in the United States. And nowhere on earth have conservative Muslims been more dominant than in the countries from which…
View original post 1,748 more words